What's holding you back from playing a bigger game?
Whether you're just starting your business, ramping up to expand, or simply trying to manage what you've already created, being a solopreneur can feel overwhelming.
As a solopreneur myself, I know firsthand about the challenges that come with growing your own business. Maybe you can relate to some of them, too:

You became a solopreneur because you wanted the freedom of being your own boss, but you have to overschedule yourself just to tread water.
You want to build a career doing what you love, but you're so overwhelmed and frustrated that you're not enjoying it the way you wanted to.
You've invested in programs and coaching to help you strategize a way forward, but still find yourself playing it small.

Freedom, joy, and success really are possible as a solopreneur. And they're possible for you.
With confidence and focus, you can experience greater productivity with less overwhelm. And here's the best part: You don't have to choose between self-fulfillment and serving your clients—with the right support and guidance, claiming your own happiness in business and life will go hand-in-hand with making a difference for others.
I'm Leslie Vellios, a therapist, coach and the founder of Stressless with EFT. I've partnered with marketing plan execution expert Joella Bower of Joella Bower Coaching to create a program that addresses the two main areas that keep solopreneurs from playing a bigger—and happier—game.

There are programs that focus on creating business marketing plans and strategies. There are also programs that focus on mindset to move past limiting beliefs. What we've found is that for solopreneurs, both are essential. All of the strategies in the world won't get you to the joy-filled success you are capable of if you are stuck in old patterns of thought and belief that don't serve you.

On the other hand, if you work on mindset but don't have the practical guidance, support, and accountability needed to grow your business, you'll still come up short.
Part One is a deep dive into mindset. Come to this program ready to finally get to and clear those core blockages that keep you from creating the business of your dreams—you know, the one where you are financially successful enough to enjoy security and leisure in your own life by doing meaningful work that heals and transforms the lives of others.

Part Two is about learning how to work smarter, not harder. Be prepared to have more time to develop your genius and focus on what you love as you learn to create and implement business and marketing systems and strategies that eliminate wasted time and fast track your ability to attract ideal clients and achieve measurable results.
The whole program is built on a framework of support and accountability as you work with Joella and I as part of a tribe who will celebrate your successes with you, encourage you in your challenges, and meet your questions with insight and inspiration.
Mentorship 2.0 was created out of our combined experience working with solopreneurs trying to grow their business while holding on to happiness.
With 30 years of experience as a therapist, 10 as a coach, and two decades as a coach and mentor for other therapists, I have a unique insight into the specific challenges coaches, therapists, and healers face. I'm one of only five top trainers in the world for Carol Look's coaching program, and I personally come from a long line of business owners. I've also gone through the transition from full-time employment to solopreneurship myself, and know firsthand that it was the combination of mindset work along with the practical help and support of a group that allowed me to release my doubts and fears to grow a six-figure business in two years.
Mentorship 2.0 grew out of my desire to pay it forward. I began with six coaches and therapists meeting in my home office, and was so amazed by the breakthroughs and transformations that I wanted to create a way for my online community to benefit from that same connection, guidance, and support. I also recognized that if I wanted the program to have a business emphasis, I needed to partner with an expert to provide an effective and practical roadmap for participants to follow as they find themselves freed from limiting beliefs and capable of acting on their potential on a whole new level.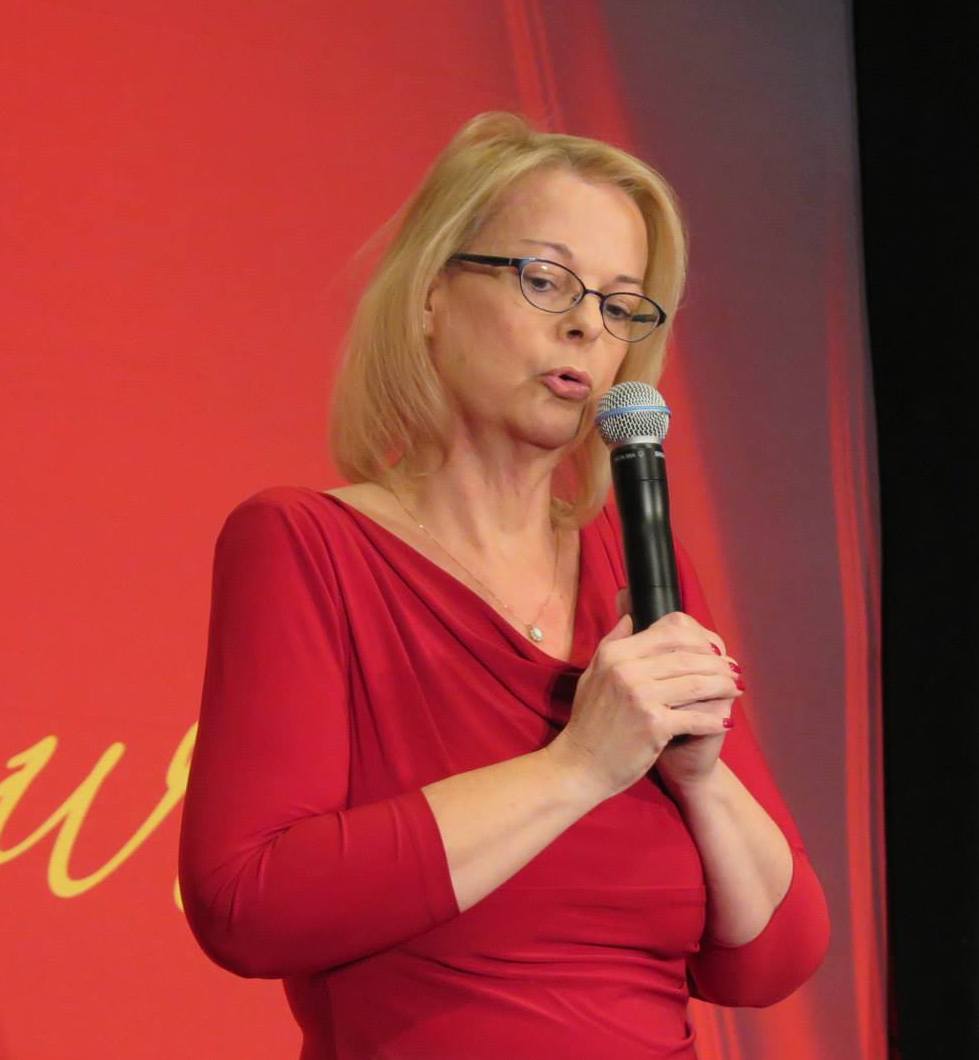 As a Business and Marketing Coach, Joella Bower has worked in one of the top niche coaching companies in the world. She's designed and implemented hundreds of successful marketing campaigns from list building and client attraction to high ticket program enrollment and large-scale Jeff Walker style launches in her position as Marketing Manager for Margaret M. Lynch.

Joella also works with her own clientele, supporting coaches with the strategies they need to break through their marketing roadblocks and create profits to match their passion and potential.
Our year-long program will help you move from overwhelm to greater ease in achieving success.
We've structured this program to give you the perfect balance of support, accountability, and guidance, all sequenced to maximize the benefit. Here's what you'll receive:
10 Deep Dive Sessions: Each session is a 2 1/2 hour mindset Zoom meeting designed to dig deep until we reach—and uproot– those core beliefs that have been holding you back from being your happiest and most successful self.
10 Business Systems and Strategy Sessions: Each session is a 75-minute Zoom meeting Q&A designed to guide you in the exact action steps that will help you act on the potential you free up with your mindset work to achieve measurable results in growing your business.
Private Facebook Group: When it comes to being a solopreneur, it's the solo part that can be most challenging—so often it feels like we're out there on our own trying to do everything it takes to run our business. Mentorship 2.0 isn't just a program; it's a tribe of solopreneurs who share your experiences, and will be there to celebrate your wins, support you through difficulties, and be a sounding board for ideas and inspiration.
Personalized & Interactive Resources: The program will be supplemented throughout by individualized worksheets, videos, and recordings to maximize your ability to move past your blocks, gain insight, and apply cutting-edge marketing and sales strategies to your business.
Are you ready to regain your creativity and joy?
Our unique combination of mindset work and business strategy is designed to clear an energetic path for you to move forward with practical and innovative action steps tailored to you. We'll tap, meditate, quantum jump, practice tapping with each other, supervise on a challenging client, strategize on your next business move, and focus on your specific needs, all within the safe space of a supportive and caring group.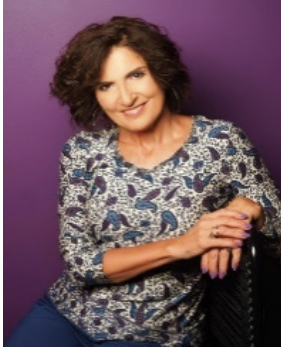 When I first met Leslie I was recovering from breast cancer in November 2012. I went to her to help pass my LMHC-NY state license. After several sessions of tapping, I passed my exam. And when she started the mentoring program, I did not hesitate to join.

Leslie is full of positive, creative energy, and brings focus and challenging topics to the mentorship program. Our monthly meetings are full of laughter, tears, and releasing of emotional blocks that limited our happiness.

Always on point, she was ready to roll up her sleeves and get into action. Targeting my fears of self-doubt and unworthiness increased my ability to grow my practice and help develop more balanced, healthier relationships with my family and others. I allowed more love in and because of that, I took healthier risks in my personal and business choices. I couldn't have wanted more!"

Elsa Arce, Releasingoverwhelm.com
Here's how you can enroll!
We've purposely kept our group small to ensure personalized attention. That means there are just eight spots available!
Mentorship 2.0 starts on September 30, and is a year-long program with the 10 Deep Dive Sessions and 10 Business Systems and Strategy Sessions scheduled about twice monthly over a 10 month period.
Your investment is $197 monthly for 12 months. If you opt to pay in full, you'll also receive a 45-minute one on one Business Intensive with Joella where you'll get your burning business and marketing question answered, and a 45-minute Vision Setting Session with me where we'll establish goals for your business and develop a road map to get you there.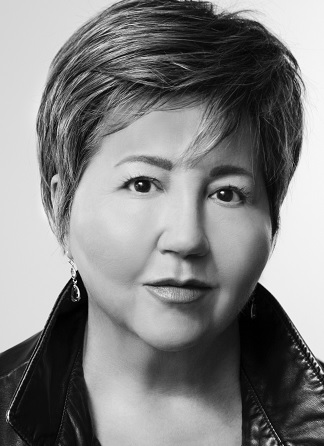 Before beginning mentorship with Leslie Vellios, I had only dreamt of a successful coaching practice. I joined the group in hopes of finding clarity, direction and a means of creating a thriving business. The leadership Leslie provided and the professional nurturing of the group was exactly what I was looking for and under its guidance I was able to create a path towards my business goals. I was part of a caring network of fellow coaches who provided safe space for me to be myself. In this space, I was able to explore, both professionally and personally, the blocks that stood in the way of my success. The group's insight helped me to reflect on many areas in my life and I used what I had learned to help shape my future choices. I became clear and the limitations that previously stood in my way were gone. I used the principles and tools learned within the group and began to see my practice become financially successful. These past few years have been challenging, but what I've achieved through mentorship is a new way of living. My life has been enhanced by being part of this dynamic group and it has provided me with opportunities to grow in ways I had only imagined.

Michele Vallone, Lcsw | Success Coach and EFT Practitioner
Where could you be a year from now?
Where could you be a year from now if…
You had the dedicated time and support to dive deep and discover what's holding you back from being your happiest and most successful self?
You had the intuitive guidance to clear those blocks and be free of them once and for all?
You had access to personalized expert guidance to answer your business questions and help you connect with clients on a whole new level?
You had the confidence and freedom to act on customized strategies for business growth and prosperity?
You had a tribe of people to inspire you, listen, challenge, share, and celebrate with you each step of the way?
Your daily life was shaped by joy, creativity, and ease rather than overwhelm and frustration?
If you're ready to find out, join us for Mentorship 2.0, and trade your list of "shoulds" for the life you've always wanted to create.
When does enrollment end?
Enrollment ends as soon as our eight spots are taken!
Do I have to attend all of the Zoom sessions live?
No. All Zoom sessions will be recorded, so you can listen at your leisure. But you'll get a lot more out of the program if you are present to participate as much as possible.
What's the format of the business sessions?
All of our Business Systems and Strategy Sessions begin with a presentation of expert advice, followed by Q&A. If you know you won't be able to attend a session live, you can even send your questions in advance for Joella to answer.
How is this program different from other programs out there?
Mentorship 2.0 combines mindset work with business strategy, and supports both with a community for fellowship and accountability. It's a comprehensive program that delivers personalized results at a price point usually reserved for larger, more generic group settings.
Does this sound like it might be a great fit but you still have some questions? Click the button below to book an appointment with Leslie.